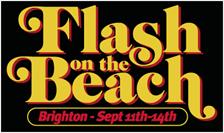 Flash on the Beach – Reinforcing Brighton's Status as a Digital Hub & Destination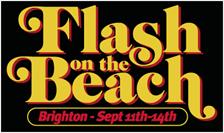 8th September 2011, Brighton Dome, part of the Royal Pavilion Estate, will host Flash on the Beach (FOTB) from 11th-14th September 2011.  FOTB is an annual international design & technology conference and will be a platform for the leading minds in the industry to share knowledge, educate and inspire.
Organised by John Davey, MD of Develop Ltd, this high-profile digital community conference includes close to 60 speakers for three days of design, code, inspiration and networking for designers, developers and artists.
CONTACT DETAILS:
To find out more about the Flash on the Beach conference ticket booking & sponsorship contact:
John Davey, Managing Director
020 8770 0990 / [email protected] /www.flashonthebeach.com

To find out more about booking an event at Brighton Dome contact:
Donna Miller, Senior Conference & Event Manager
01273 261 524 / [email protected] /www.brightondomeevents.org

To find out more about the Brighton Digital Festival please contact:

Penny Schroder-Smith or Vicki Hughes, Fugu PR
01273 550 995 / [email protected]/ www.brightondigitalfestival.com
To find out more about AVT Connect's live event & digital media capabilities please contact:
Steve Affleck, Marketing & Communications Manager
01273 299 001 / 020 7515 1999; [email protected] / www.avtconnect.com