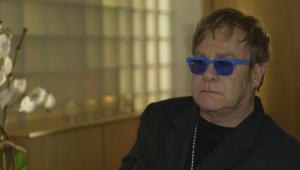 Sir Elton John & David Furnish Look Ahead to the Grey Goose Winter Ball To Benefit The Elton John Aids Foundation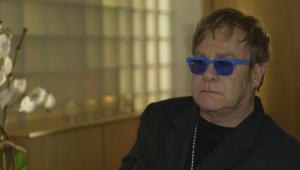 The Elton John AIDS Foundation (EJAF) is one of the foremost independent AIDS charities in the world. The mission is to provide focused and sustainable funding to frontline programmes that help to alleviate the physical, emotional and financial  hardship of those living with, affected by or at risk of HIV/AIDS, and to continue the fight against this worldwide pandemic.
Following the loss of many close friends to AIDS in the early 90s, including Freddie Mercury and American teenager Ryan White, and seeing the lack of understanding and stigma attached to the disease at that time, Sir Elton John established EJAF in the US in 1992, and subsequently EJAF in the UK the following year (1993). While functioning as separate organisations, both EJAF UK and EJAF US pursue the common goals of empowering people infected, affected and at risk of HIV/AIDS;alleviating their physical, emotional and financial hardship; and improving their quality of life, enabling them to live with dignity and exercise self determination.
This Saturday 10 November, GREY GOOSE, the World's Best Tasting Vodka, will host its annual GREY GOOSE Winter Ball to benefit the Elton John AIDS Foundation ejaf.com
100% of the funds raised from the event including ticket sales are donated directly to the Elton John AIDS Foundation (charity registration no. 1017336).
To date, the GREY GOOSE Winter Ball has raised more than £2.3M for the foundation and is becoming one of the charity's biggest fundraisers.
Powered by WPeMatico