Why Essential Oils
Are Essential For Hair
     28 Mar 12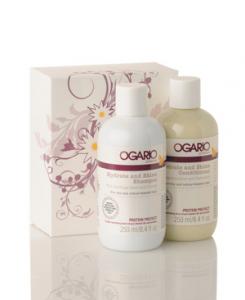 You may associate essential oils with aromatherapy rather than haircare products – but they do more than just produce a soothing fragrance.
OGARIO London's luxury range of shampoos, conditioners and hair masque products contain a total of 16 essential oils. Unique blends include everything from mandarin and lavender to lime, may chang and bergamot, creating rich, uplifting aromas that smell good enough to eat.
These carefully selected essential oils work in harmony with the naturally derived active ingredients in products to help nourish and condition the hair and scalp, from stimulating follicles to helping reduce breakage.
OGARIO creative director Norris Ogario says: 'Customers want hair care that does what it promises but experience is also important – which is why our essential oil blends are incredibly uplifting. We also wanted to recreate the salon experience at home and our customers tell us that using OGARIO London products is like creating a home spa with fragrances filling the bathroom.
'Fragrance retention is also vital for customers when choosing hair care, which is why we developed blends that stay on the hair long after washing, leaving it smelling fresh and clean for days.'