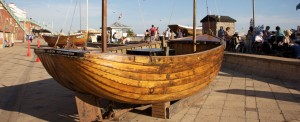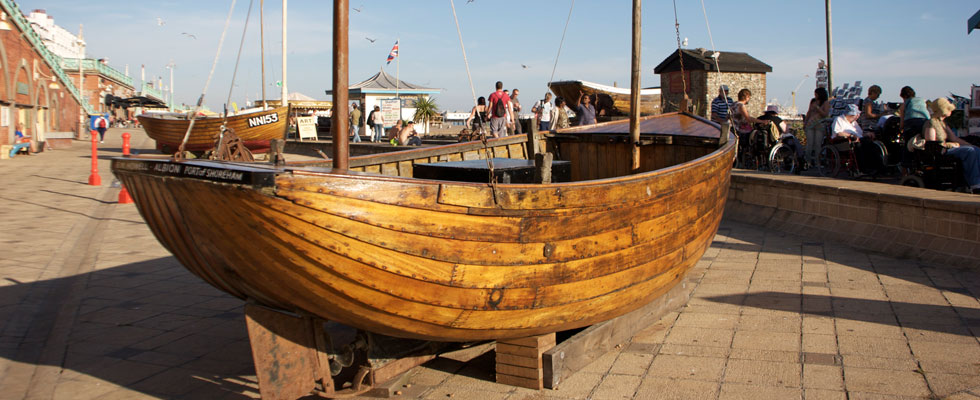 [contentbox headline="Brighton Fishing Museum" type="info"]Come take a journey with us into the rich history of Brighton's Fishing Community. Discover a Brighton of the past: a bustling little fishing village on the south coast which was transformed into a fashionable seaside resort.
Brighton Fishing Museum traces the unique story of the fishing community in Brighton, captured in a wealth of film, photography, paintings and memorabilia of Brighton seafront life.
Let us guide you through the Brighthelmstone of the 1700s, when patients were first prescribed the seawater at Brighton for its medicinal benefits. You'll discover how Brighton soon developed into a fashionable resort town, a retreat for the rich, following the patronage of the Prince Regent – all with mixed reception from Brighton's fishing community at the time.
By the mid 1800s, with the arrival of the railway, Brighton had become a haven for day-trippers. Discover how many of the fishermen began scrubbing down their punts each day after fishing and turn them into pleasure boats. Fishermen became boatmen, showmen of the sea and the water a funfair.
With the arrival of the piers, you'll see how Brighton became the town we know today.
Brighton Fishing Museum offers a truly intriguing look at the history of this famous town and it's community. You'll find hundreds of pictures and artefacts and if that wasn't enough, we've managed to squeeze in a 27 foot clinker built punt boat – the traditional Sussex fishing boat – as the museum's centre piece.
Go to the Brighton Museum Website for lots more info.
[/contentbox]