The Changing Face of Estate Agency
     29 Dec 11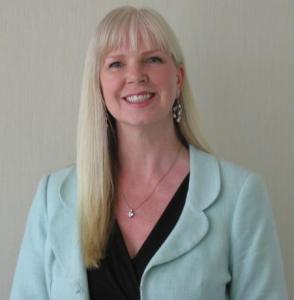 Traditional estate agency is making way for lower cost, localised sales and lettings franchises, says property and lettings expert Sussanne Chambers, managing director of HomeXperts.
The New Year is started and this is always a time for reflection, as the trends of the past year are analysed and 'experts' try to take a best guess at what the next year will bring.
Ten years ago, who would have predicted that social networking websites, such as Twitter, Facebook and Youtube would be so massive? Now even estate agents have their own social networking websites: Ageants and Juicy Red Apple!
As social changes happen all around us the face of housing and estate agency has also changed dramatically during the past five years.  Renting a house has become the solution for many people as more transient, chaotic lifestyles make the flexibility to move more important. Young people struggle to get onto the bottom rung of the housing ladder as financial institutions continue with tight lending criteria. During the past ten years there has also been a dramatic improvement in standards of rented homes in the UK in the wake of the Housing Act 2004. Currently 16% of properties in the UK are currently privately let and this figure is expected to rise to 20% over the next ten years.
The credit crunch and continuing problems within the property sector have seen estate agents in their droves closing their doors. But what statistics do not show is the number of satellite branches which have been closed as traditional High Street Agents batten down the hatches and cut costs in an effort to fight the effects of tougher financial times, fewer instructions and reduced commissions.
This reduction of localised agents across the UK has left a gap in the market for a new breed of estate and letting agent. The past year has seen a number of new personal agents start to gain share of the market, filling the space left by the vacating traditional agent. These businesses, which have been set up during the credit crunch with low overheads, often have the owner working from a low-cost, non high street office or at home.
This new breed of self-employed letting and estate agents seems to be a hit with landlords and vendors.  Today's vendor or landlord does not want to deal with the 'Saturday Girl' who may not be able to answer even the simplest questions. Discerning vendors want to deal with the business owner who delivers outstanding service levels, is knowledgeable about the local market and personally motivated to sell or let their house.
As the new year starts many employed and unemployed people will be thinking of branching out and setting up their own business; but how can they minimise the considerable start-up risks? For new businesses the figures do not read well – the CBI states that 90% of new businesses fail within the first five years. In contrast, statistics show that if the new business is a franchise, the figures are reversed: 90% of new franchise businesses succeed. The franchise sector has remained remarkably buoyant throughout the downturn. Statistics from the British Franchise Association (BFA) show that nine out of 10 franchises remained profitable throughout the recession.
During 2011 Nat West launched a £100 million franchise fund and Peter Ibbetson, chairman of small business for NatWest and RBS says: "Everybody wants to see banks funding business growth, as well as helping new businesses get off the ground to create jobs – this is exactly what this fund will deliver. The industry has shown itself to be virtually recession-proof, so for the many people left out of work by the recession franchising is a great way to start up a business – plus they get the support of a big brand behind them."
Recession-proof is right. At the height of the economic downturn, the franchise industry's turnover increased to £11.8 billion – with 94% of franchisors optimistic about the future. The franchise model is a low-risk, straightforward route to running a business – especially attractive to first-time entrepreneurs. And, interestingly, more women are now choosing franchising as a means to take the leap into enterprise. The BFA's annual survey shows the number of female franchisees increased by 86% in the last seven years.
If property interests you there are many property franchises to choose from and the first decision you need to make is do you want to do sales and letting, or just one discipline? Xperience has 80 agency branches in the UK, operating under the 4 brandsof Ellis &Co, CJ Hole, Parkers and Whitegates. One of the largest lettings franchises is Belvoir, with over 200 franchises across the UK under. This franchise offers lettings from a High Street Office location. Their initial franchise fee includes business planning, training and development, support and marketing.
But one of the new breeds of estate agency franchises to emerge most strongly during 2011 are home-based letting and estate agents HomeXperts.
Using the power of the Internet, delivering amazing service standards and using innovative marketing techniques, HomeXperts are recognised as the fastest growing property franchise in the UK. The local HomeXperts franchisee works in a highly localised territory, quickly becoming the expert for that area, offering an unparalleled service. While other property franchisees require large initial capital to start, with starting franchise fees of £22,000 up to £35,000 – the HomeXperts Franchise fee is £12,995 plus VAT.
Full training is given to National Federation of Property Professional standard, plus the allocation of a personal Support Manager at HomeXperts Central Office. This is continued with on-going support from the online members' area at www.home-xperts.co.uk. This means that people who have not been in the industry previously can start their business and be operating in their local area within a month of finishing the training academy. The franchisee fee includes a set up for success pack which includes a local website, sales letting boards, marketing materials, Ipad and camera.
Why should you look into the opportunities of property franchising now? Well, things are on the move.  Gross mortgage lending was an estimated £13.1 billion in October a 13% increase from £11.6 billion in October 2010, according to data published by the Council of Mortgage Lenders.
A recent study carried out by the Halifax has revealed that affordability of homes for first-time buyers is at its highest level for eight years. The First-Time Buyer Review calculates affordability based on prices lower than people on average earnings in a given area can pay. It was found that homes were affordable in 44 per cent of all local authority districts in Britain, the best result since 2003 and up from 42 per cent in 2010.
The signs of recovery of the property industry are all around us, giving this new breed of property professional the right market conditions to begin trading.
The New Year is the perfect time to make plans to change direction and start a new challenge!
Property Franchise Details
Contact Xperience
0845 337 0220
Belvoir
01476 570000
HomeXperts
www.home-xperts.co.uk
Tel: 01905 673313