OGARIO London Hair
Care – Made In The UK
     20 Mar 12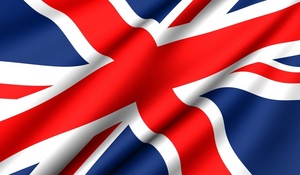 This summer, the Queen's Diamond Jubilee and 2012 Olympics will capture the world's imagination with a spotlight on all things British.
Luxury haircare range OGARIO London is proud to support the UK economy and small businesses, choosing a family-run company on the south coast of England to manufacture their products.
They are made in an eco-friendly, sustainably built factory using natural energy sources. All packaging is recyclable and, where possible, uses paper made from 100 per cent sustainable forests.
The range of shampoos, conditioners and a hair masque is developed exclusively by boutique north London hair salon OGARIO.
Packed with plant extracts and essential oils, products contain the Protein Protect formula, a unique blend of pro-vitamin B5 and super-nourishing proteins for shiny, healthy hair.
OGARIO London chooses only naturally-derived, active ingredients, including everything from rooibos and sage to marshmallow and nettle.
OGARIO creative director Norris Ogario said: 'There is so much to celebrate about being British this year. We started in the UK and so we want to support the country by basing our production here.
'We feel proud to be working with British businesses and hope to be able to continue to do so in the future. After all, you have to be true to your roots.'