Lucky 7 for AVT Connect –
7 events in 7 weeks for 7 clients
at Brighton Dome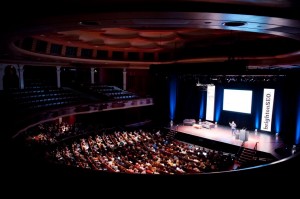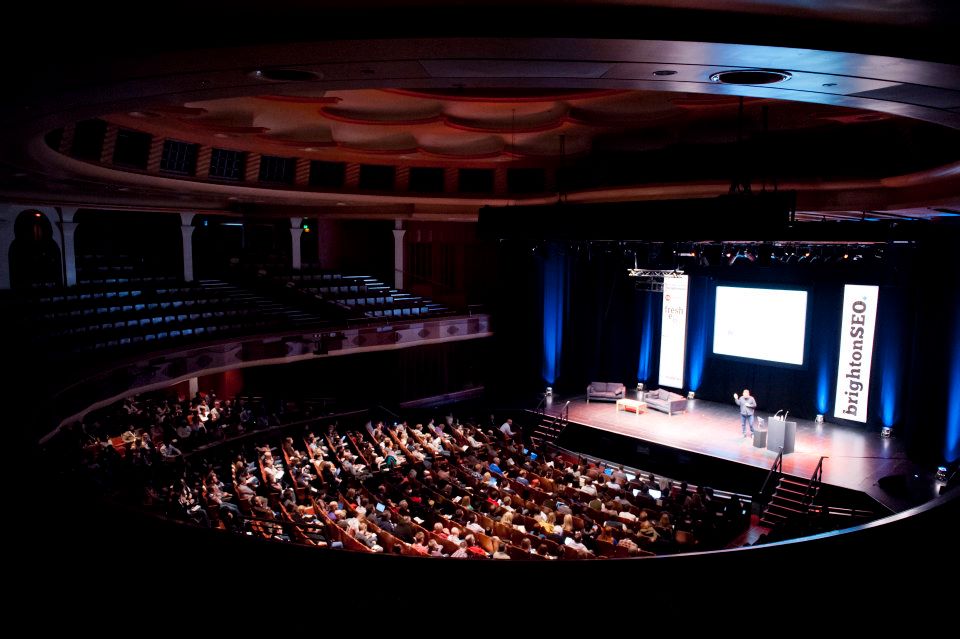 The Dome in Brighton is known for many things.  Which one stands out the most?  Perhaps it's ABBA winning the 1974 Eurovision song contest and then going on to become one of the world's greatest ever bands.  It was also where Pink Floyd first performed Dark Side of the Moon and Jimi Hendrix, Nina Simone, The Smiths and Led Zeppelin, have all played there.
There's no limit to the events that can be staged at Brighton Dome from a large conference, an intimate meeting, impressive exhibition, exclusive banquet, gala dinner, awards ceremony, formal seminar or corporate party. All five venues within the complex can be used individually or combined and there are also three additional external break-out facilities, all situated within 100 metres.  Corporate clients include Microsoft, American Express, L'Oreal, BBC and Barclays and organisations return time and again because of the flexibility of the spaces and the expertise of in-house production services team.
AVT Connect feels honoured to be a preferred supplier at the Dome and is no stranger to producing events in each of their five venues and in the numerous breakout rooms and spaces that are also available.  From mid June to the end of July, AVT produced six events for a variety of different and interesting organisations which couldn't be more different to the rock star heritage spoken about above.
As a preferred supplier, AVT has a wealth of experience integrating successfully with the in-house facilities and technical team. All of these events required flown screens, great connectivity, presentation slides, layers of lighting and sound.  They required AV Technicians on hand to stage manage and co-ordinate all the different elements to ensure a flawless delivery and each of the events had their own unique story to tell.
EPIZONE European Research Group (ERG) / Institute for Animal Health – Annual Meeting at Brighton Dome (13th-14th June)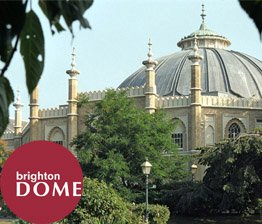 The theme of the 6th annual meeting was "Viruses on the move" and reflects the ever changing virus landscape. This poses continuing and new threats to animal and human health and food security and provides challenges for control of animal diseases. The meeting addressed the latest developments aimed at monitoring and understanding the evolution, emergence, transmission and spread of epizootic viruses.  AVT received the following feedback, "The high standard of the audio visual equipment and expert, helpful and friendly technical assistance was a major factor in making our EPIZONE meeting a great success. We have received a lot of very positive feedback about the meeting and we will have no hesitation in recommending AVT to others."
Ampersand: The Web Typography Conference – organised by Clearleft (15th June)
Typography can be described as "the mechanical arrangement of language".  With over 10 different speakers on the subject, including Professor Phil Baines, the Senior Typographic Lecturer at Central St Martin's College, this conference represents all the latest developments in web typography.  Neil Harrison, AVTs Head Technician said of the conference, " I never imagined so much work went into designing a web font , the alphabet has to be designed for upper case, lowercase, superscript, postscript and then there's symbols, numbers  and punctuation.  Furthermore, I didn't realise the passion that exists for fonts, there are some real font nerds out there which is great!"
BASHH / ASTDA (Joint Spring Meeting) British Association for Sexual Health and HIV / American Sexually Transmitted Diseases Association (27th-29th June)
BASHH is the lead representative body for those practicing sexual health including management of STIs and HIV in the UK.  Whilst the nature of some of the subject matter could be considered to be somewhat sensitive, this was the first time that AVT had used Wi-Fi to send all presentations from speaker preview to technical operations, instead of the usual hard wired network. This saved the client money and was a seamless delivery of audio visual slides.
Association for the Scientific Study of Consciousness: ASSC16 – hosted & organised by Brighton & Sussex Medical School: A partnership between the Universities of Brighton and Sussex with the NHS (02nd-06th July)
The ASSC is an academic society that promotes rigorous research directed toward understanding the nature, function, and underlying mechanisms of consciousness. Their 16th annual meeting took place in the Brighton Dome Concert Hall and Pavilion Theatre and the Corn Exchange was also used for presentations and display.  There was talk of having real live tissue from Einstein's brain on display for people to view, which didn't happen at the last moment, much to the disappointment of several people!
Arts Marketing Association (10th-12th July)
The Arts Marketing Association (AMA) is the professional development organisation for arts marketers and audience development professionals. There are around 2,000 AMA members, mainly arts professionals who attended the three day event which at various times occupied the Dome Concert Hall, the Pavilion Theatre and various break out spaces such as the Dome mezzanine and Pavilion bar.  It was a highly successful conference as underlined by their glowing testimonial, "We were 100% delighted with the delivery of services from AVT Connect at our conference in Brighton.  All the services were delivered as promised and we would definitely look to use AVT Connect again, if the opportunity arose.  Thank you so much!"
Graduation Ceremony for the University of Sussex (03rd- 06th July) & Graduation Ceremony for the University of Brighton (23rd-27th July)
It gave AVT immense pride to produce the University of Brighton and University of Sussex graduations.  Spread over four days, the University of Sussex graduations hosted a total of 2,225 students – the biggest number ever to attend the summer ceremonies.  They were awarded their degrees by the University of Sussex Chancellor, Sanjeev Bhaskar, at Brighton Dome, watched by 6,000 guests, family and friends. Hundreds more were watching around the world as the ceremonies were broadcast live online, for which AVT provided the feed.
The record number of 5,000 University of Brighton graduating students at this year's summer award ceremonies shared the stage with nine honorary graduates including Jonny Ball (Doctor of Science), the man who taught millions to 'think of a number', and Harvey Goldsmith CBE (Doctor of Arts), the legendary rock impresario.