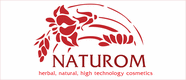 Cosmetics With Biological
Certification For The Entire
Products And Not Just For
Some Of Their Ingredients
     27 Dec 11
BIOCODE Cosmetics With Biological  Certification

BIOCODE cosmetic brand knows and respects skin's physiology and needs.

BIOCODE offers a complete, biologic, high technology beauty proposition for woman and men and is suitable for every age and complexion type.

BIOCODE cosmetic range has full biological certification for the entire products and not just for some of their ingredients.

All BIOCODE cosmetics are produced according to European Union regulations for good production and are microbiologically and dermatologically tested.

BIOCODE brand does not use anything of animal origin, nor tests on animals.

BIOCODE products do not contain pesticides residues, oil derivatives hard cleaning substances, parabens, TEA, DEA or PEG.

BIOCODE will keep taking care of your skin with totally natural, herbal, biological products. Because your skin is a part of nature.
Cosmetics With Biological Certification